The Team
MAM Foodco's retail professionals are down-to-earth, and full of energy for what they're most passionate about – Food! As a small team of confident and realistic individuals, they are able to make timely decisions to suit any brand and operational environment, so as to meet the evolving needs of consumers in a diverse regional market.
Mohamed Aaly Maghrabi (Owner ) - Graduating with a BA in Civil Engineering from the University of Southern California in 1978, Aaly joined the family's paper factory, growing the business to be the largest manufacturer of educational materials in the MENA region. Aaly then expanded his remit in 1983 as General Manager of MAM HAJJ, the family transport company, implementing a strategy to increase its fleet of buses from 500 – 2000.
Aaly furthered his portfolio and managed the family construction division, consisting of the TENCO Group, Bomag of Germany, Thwaites UK and Filli Dici of Italy who were all KSA market leaders in their respective segments during his term of management from 1983 – 1998. In 1983 Aaly then entered into a JV with French steel company JUFRIO to construct the first grand shopping mall in Saudi Arabia. Aaly then followed his passion and ventured into global and private equities, and in 1992 registered in the UK as one of the first Middle Eastern expert investors, dealing directly with derivatives on the FX, and also dealing with Lehman's, JPMorgan, Morgan Stanley, Citibank, Investcorp. And TFO.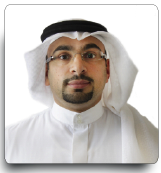 Hamza Maghrabi ( Owner ) - Born in Jeddah, and has since led a very international life. Schooling initially in Jeddah, attending high school at Leysin American School in Switzerland and finally graduating with a Bachelor of Science from Babson University, Boston, majoring in entrepreneurship. Hamza furthered his studies and received his MBA (Marketing) from the Hong Kong University of Science & Technology and then entered into an exchange program the following year at China's premier university, Tsinghua in Beijing. Driven by a life-long passion for food, Hamza then applied and graduated with a Grand Diploma from Le Cordon Bleu, London and an advanced level certificate in Cuisine & Pastry.
Hassan Maghrabi ( Owner ) - Born in Jeddah, Hassan attended school in the KSA and later in Switzerland completing his secondary education at Leysin American School. In 2005 he graduated from Babson College with a Bachelor of Science in Business Management. His major was Economics, and background studies included Finance and Entrepreneurship. After graduating, Hassan remained in Boston to take up an intern opportunity as a Research Analyst at IDC – the premier global provider of market intelligence, advisory services, and events for the IT, telecommunications and consumer technology markets.
In November of 2006, Hassan joined The Family Office in Bahrain as an Investment Trainee. Following his training he joined the relationship management team to service the needs of Jeddah based clients. As well as business development, Hassan's role was key in managing and cultivating both new and existing relationships.
Hussein Maghrabi (Owner ) - Born and raised in Jeddah, Hussein attended school in the KSA and later in Switzerland completing his secondary education in Leysin American School. He graduated with a Bachelor of Science from WP Carey School of Business from Arizona State University, majoring in Business Administration. Returning to the KSA, he joined Baud Telecom Company in Riyadh as a Marketing Executive, marketing existing and new service for BTC Networks, the leaders in providing Integrated Solutions to the region. Within a short term of 2 years, Hussein managed to acquire over 2000 sites for the company to provide Internet and Wi-Fi services.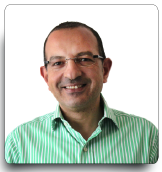 Yasser Abdelazim ( Vice President ) - Yasser has more than 22 years of experience in the Food business within the Middle East, working with many international brands in the field of Operations, Marketing, Business Development and General Management. Yasser's strengths are in strategic business planning and his approach to implementing operational 'brand' excellence, team building, new market entry strategies and a solid acumen in finance.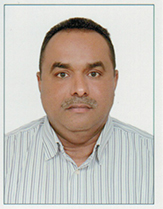 Alaa Ibrahim Mutawally (Chief Finance Officer ) - Alaa joined the family business as an Accountant in 1988. He was promoted to a Supervisory role in the Central Accounts and Finance Department in 1995 and then received further promotions to 'Manager of Accounts' and then Finance Manager just two years later in 1997. He had been appointed as Acting General Manager in 2001 and for two years has played a key role in the effective operations and ongoing developments of the company. Since 2003, Alaa has been managing the Finance and Administration for the Al Araaf Trading Est, the trading wing of the Mohamed Aaly Maghrabi Company. Growing from strength to strength and having served over 26 years with the family business, Alaa was appointed Chief Finance Officer of MAM Food Co. in January, 2014.